Werner Roelandt - The World From Above (september, 2021)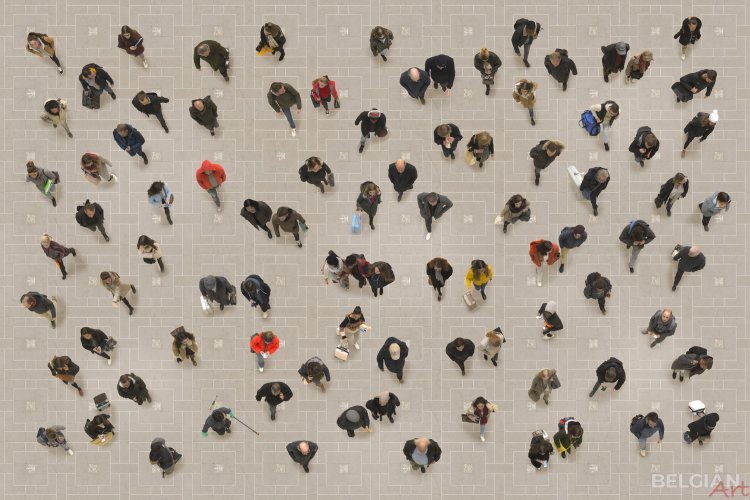 The World From Above (Werner Roelandt)
When Werner Roelandt looked more than 600 meters straight down from the Preikestolen in Norway, he got the idea for "The World From Above". The vertical image was fantastic and completely different from how we normally look at the world. He would change the horizontal perspective and look at the world "from above" from now on.
All photos from the art photography project "The World From Above" were taken straight down from public places open to the public. All this without using a drone. By combining dozens of images, Werner has created a new photographic reality in which time and space come together.
On the one hand, these are photos in which the minutes or hours that have passed in a certain place have been reduced to a single moment.
On the other hand, he has also created photos in which a new dimension is created by continuously repeating the same image.
At first, the photos seem very realistic, but if you look again, you get a surreal feeling.
"The World From Above" has already received international recognition and has won awards and nominations at photo competitions in New York, Los Angeles, London, Tokyo, Vienna, Amsterdam and Budapest.
-Photo, Rush Hour Down - Brussels
-EXPOSITION : Kunst in het dorp (11/09-19/09) : Kareelstraat 21, Bellingen (kasteel-klooster Ter Loo)
Discover more work from Werner Roelandt :
Subscribe on our monthly newsletter :